Food and Drink

Eat By Date
How long does food last - past its printed date? Information on sell-by, use-by, best-by and other dates and how to...
www.eatbydate.com
|
Details

All Recipes
Top recipe site with over 25,000 recipes to choose from.
www.allrecipes.com
|
Details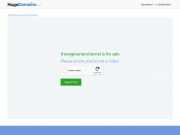 Vegetarian Channel
A vegetarian directory which helps put you in touch with the very best vegan and vegetarian recipes and information...
www.thevegetarianchannel.com
|
Details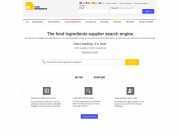 Food Ingredients
Free industrial food-ingredients search engine, directory and marketplace. Find easily more info about suppliers and...
www.food-ingredients.com
|
Details

Foodgawker
Foodgawker is a curated photo gallery with visual search and discovery of new recipes, techniques and ingredients to...
foodgawker.com
|
Details