Beers, Wines and Spirits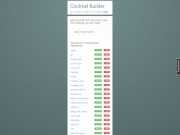 Cocktail Builder
Discover cocktails you can make from what you have at home by searching for ingredients in your bar. Suggests the...
www.cocktailbuilder.com
|
Details

Make Me A Cocktail
Cocktails and drink recipes, with over 3000 amazing recipes and mixed drinks. Create your own bar and see what you...
makemeacocktail.com
|
Details


Drinknation
Drinknation has an original collection of thousands of cocktails, drinking games, bartending tips and drink recipes,...
www.drinknation.com
|
Details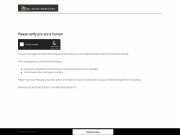 Wine Searcher
The Wine-Searcher database and search engine bring together 8,784,275 wines and prices from 79,965 merchants around...
www.wine-searcher.com
|
Details

Wine Directory
Wine directory search and winery locator, winemaking, wine tasting, wine events and travel destinations, wine clubs...
www.winedirectory.org
|
Details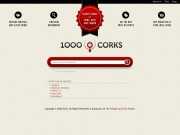 1000 Corks
Website with a goal to be the most comprehensive wine search engine in the United States. They say to let them know...
1000corks.com
|
Details

Wine Fetch
WineFetch helps you buy wine by comparing wine prices from hundreds of retailers, manage your personal wine cellar,...
www.winefetch.com
|
Details