Spain

Search Iberia
Search Iberia is a Spain Search Engine. It's also a Portugal Search Engine. Surfers can search for a myriad of...
www.searchiberia.com
|
Details

Typically Spanish
Spain's leading English language Search Engine & Directory with Free Classifieds, Hotels, Forums, Spanish News and...
www.typicallyspanish.com
|
Details


Star Media
Star media is a search engine and web portal in spanish.
www.starmedia.com
|
Details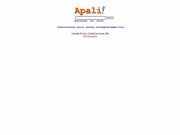 Comoestomos
Search and see how, when and where are things on the internet today.
www.comoestamos.com
|
Details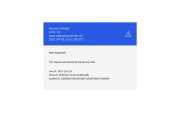 Portal Adasilva
Portal dedicado a las noticias, tenemos un servicio de busqueda gratuita de noticias que podras incorporar en tu web,...
www.adasilva.com
|
Details

Junta de Castilla y León
Spanish website of Castilla y Leon, Spain, offering information about public administration, agriculture, tourism,...
www.jcyl.es
|
Details