Parseek
Parseek started its activity in the field of Persian search services on the web in May 2002.
During its years of operation, Parseek has also provided other services, including a news finder.
In recent years, due to the popularity of the news search section known as the news reader, the site has been redesigned with a focus on this section.
Visit and enjoy the site
Parseek
, belonging to category
Iran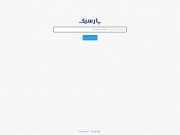 Related sites Parseek